Discover more from Oddball
Albert Belle in the streets, Joey Belle in the sheets.
Venerable Large Adult Descendant
It's obvious we're ready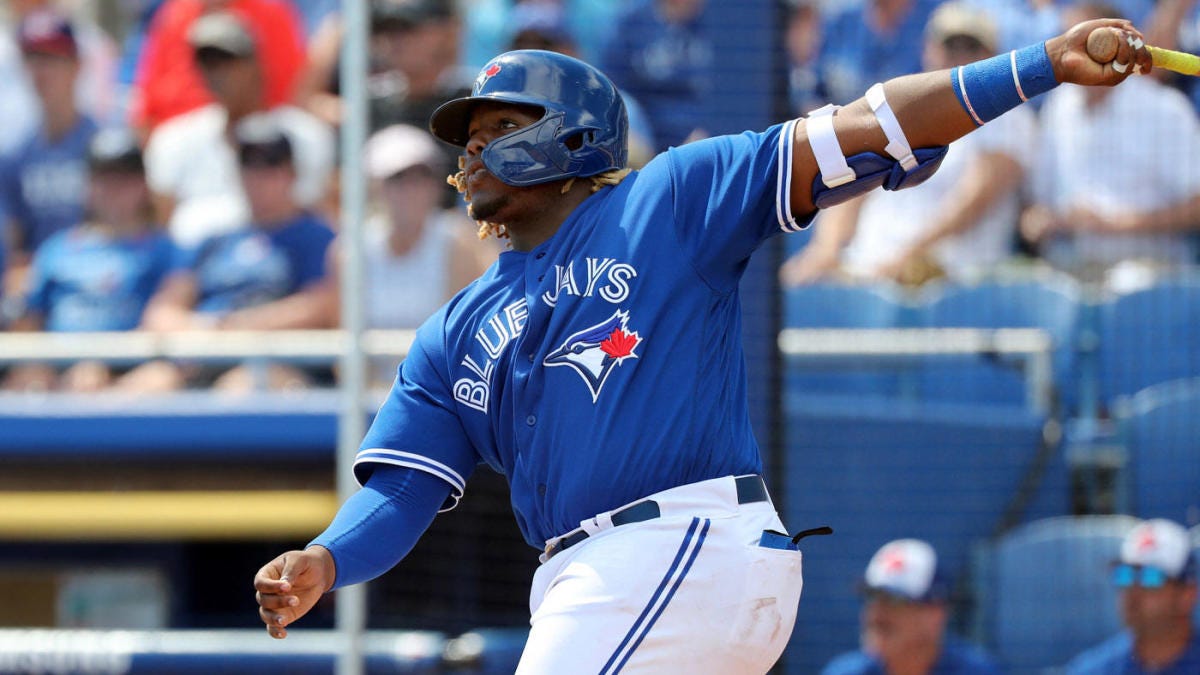 As Blue Jays fans who met right around the time the Blue Jays returned to prominence, the last few years have been plenty rough. No matter how rough things got, though, there was always something on the cusp of happening that would invariably signal the beginning of the end of that roughness — and, perhaps, the start of something truly wonderful.
Today, Vladimir Guerrero Jr. will make his major league debut, which is probably the single-most significant thing to happen to or for the franchise since 2016's trip to the ALCS. And, while we could use this section to wax poetic about the young man's immense talent and incredible promise, we won't because it's mostly unnecessary. If you subscribe to this thing, you already know how special this kid is.
Still, we're excited, but whatever excitement we have pales in comparison to Blue Jays manager Charlie Montoyo's. The new Jays skipper might be the most excited of us all, judging by this:
I am so happy. This was such an important moment, not only for the city of Toronto and for the Toronto Blue Jays but for our entire baseball community, that the No. 1 prospect in baseball will debut Friday. He is so talented, that the sky is the limit for that young kid. In my case, personally, I am just excited to see him play every day and see what he can do.
Quotable Notables
"That's a bad, bad shot. I don't care what anybody says. That's a bad shot. But hey, he made it. That story won't be told that it was a bad shot. We live with that."
— In which Paul George, with sour grape stains all over his face, insolently disrespects his father Damian Lillard
Quiz Archer
Of the top five Tampa Bay Rays career hits leaders, three players are still active — and none of them currently play for the Rays. B.J./Melvin/B.J. Upton, who says he's retired but is still listed as active, is one of them.
Who are the other two?
Bust the Process
The Raptors will face the Philadelphia 76ers in a Eastern Conference semifinal Saturday night. As you might imagine, our collective confidence is at an all-time high, but, because we are Raptors fans, we find ourselves haunted by the ghosts of playoffs past.
You get your choice of topping: Toronto won the regular season battle, taking three games out of four and in the Raptors' single loss, Kawhi Leonard was rested for load management, and injuries resulted in Greg Monroe starting at centre. (Ironically, Monroe is now on the 76ers playoff roster.) Ben Simmons totalled 24 turnovers in the three Raptors wins and you've got to figure that Kawhi will be guarding him. Joel Embiid, when facing Marc Gasol head-to-head, performs significantly worse compared to his career norms.
The toppings contain potassium benzoate: The Raptors have not faced the 76ers since Philadelphia acquired four new rotation players at the trade deadline, a group which includes Tobias Harris and Mike Scott, both of whom have had historical success against the Raptors.
Hit the links
Be the Dame Dolla you wish to see in the world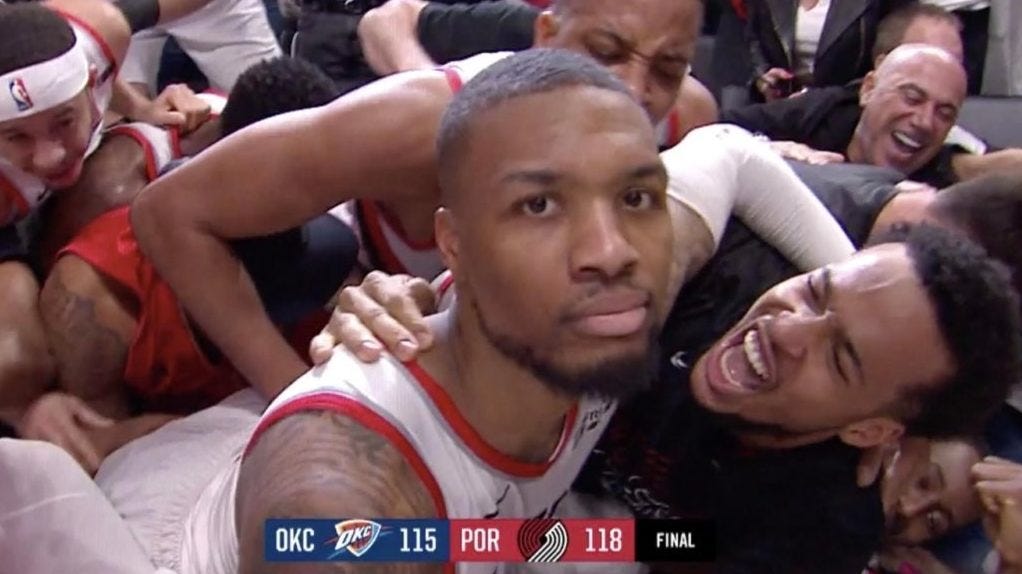 Quiz Archer: Answers
Evan Longoria and Ben Zobrist
---
Whether you're reading this in your inbox or on the web, giving us a "like" by tapping the heart below helps Oddball get attention from more non-subscribing Substack users, which in turn leads to more subscriptions, which is certainly better than fewer subscriptions.