Hold on to your butts
Oddball's newest issue will stick to your ribs (or your money back)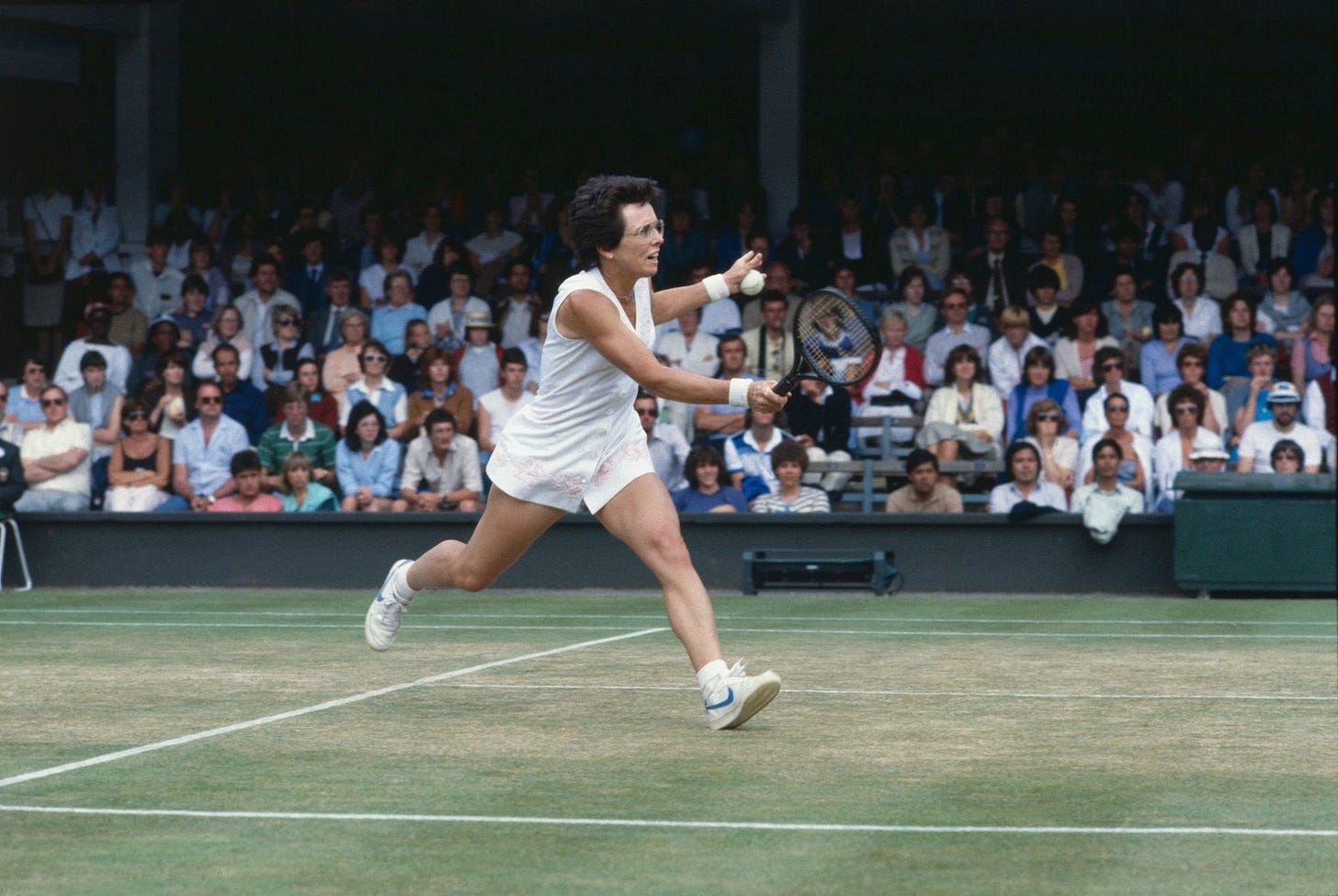 Billie Jean King once said that "champions keep playing until they get it right," and that's what we're going to do with Oddball: try a few ways of doing the thing until we get it right (whatever that means). As such, instead of rocking much more of an intro paragraph, we've decided instead to cut to the quick and get at it, so, as the title of this issue (and 1993-era Samuel L. Jackson) recommends, hold on to your butts.
Quotable Notables
"We get to play basketball every day. We're in the playoffs, we're the 3-seed. We're happy. It could be a lot worse. We could be down 0-4, but we're not."
After Philadelphia's Game 1 loss to Brooklyn, Jimmy Butler decided he'd tell everyone that he doesn't know what being "down 0-4" in a seven-game series means.
Quiz Davis
Only two pitchers have ever won the following three awards (though not necessarily all in the same season): MVP, Cy Young, and Rookie of the Year.
Who are they?
They are who they thought they were: NBA Playoffs edition
The Raptors still can't win Game 1s (or is it Games 1?)

Kawhi Leonard is money in the playoffs

Patrick Beverley is an amazing pest and Steve Kerr is an amazing soundbite

Like Pepperidge Farm, Portland's social media team remembers
Things we just found out: NBA Playoffs edition
DJ Augustin and Kyle Lowry did a Freaky Friday-esque switch for Game 1

When they're humming, Philadelphia can be very scary

The Warriors aren't okay, because you just don't blow a 31-point lead

The Clippers are somehow better without Chris Paul, Blake Griffin, DeAndre Jordan, and Tobias Harris and that's pretty amazing

For all some people believe about Playoff Kyle Lowry, he doesn't exist, and what's more, he's not as bad as Playoff Russell Westbrook
Parting/Joerger shots
Sacramento Kings head coach Dave Joerger was dismissed after raising the team's win total from 27 to 39 — their highest in 13 years. (For context, FiveThirtyEight predicted at the start of the season that the Kings would finish last in the Western Conference.)
This move seems like a head-scratcher, as Joerger is considered to be an above-average coach and an especially good fit for a young, rebuilding team like the Kings — but according to Zach Lowe, there was something less than a simpatico between Joerger and Kings GM Vlade Divac, and we all know how that usually goes.
Shortly after firing Joerger, Sacto showed the world they had a man and a plan (but no canal, and, accordingly, no Panamá).
The Unbearable Lightness of Being First
The 62-win Tampa Bay Lightning easily finished first in the NHL standings, 21 points ahead of the second-place teams. In most sports, a team that dominates the regular season like this usually has a high likelihood of postseason success, but a couple of days ago, Tampa Bay became the first Presidents' Trophy winner to get swept in the first round by Columbus.
In hockey, top-seeded teams get eliminated from the first round of playoffs more frequently than in other sports. Why? There are a few schools of thought but a prevailing one is that a hot goalie can destroy a good team, and that would seem to be (at least part of) the case here: Columbus goalie Sergei Bobrovsky had a 2.20 GAA and seven shutouts after the All-Star break (compared to 2.92 GAA and two shutouts before), and, in the four first-round games against the league's most frightening offense, "The No. 1 Cop" surrendered just eight goals and had a sparkling .932 SV%.
Did you see Willard Brown hit that ball?




No, no we didn't
As a person of colour growing up in Canada, I was frequently reminded by my mother, paraphrasing a David Suzuki interview where he said he had to work three times as hard as his white counterparts in order to be noticed, that the only way to just survive, as a visible minority, was to be exceptional; average wasn't going to be enough.
This is no doubt a common trope if you grew up in an immigrant family (as we both did) but, still, it was the first thing that came to mind after reading this essay about Jackie Robinson which asked an interesting question: at what point do we consider integration to have been completed?
One of the defining features of baseball's early steps toward integration was the standard of exceptionalism that the first black players were held to. Jackie was an immediate superstar. He won the inaugural Rookie of the Year award, and his 1949 MVP season remains one of the finest ever by a second baseman.

[...]

One definition of integration would be the point at which black players no longer had to be exceptional to survive; when players whose performance was close to that of an average (white) player were allowed to remain in the big leagues; when MLB finally had black journeymen. This would be a more accurate picture of a player whose presence truly represented a broader racial inclusion, rather than exceptional talent alone.
In 72 years we've come a long way (obviously) but still there's work to do (obviously). It'll be great when we get to a point where Black and Latino players aren't the only ones being singled out for a perceived lack of hustle, work ethic, desire, etc. based on antiquated, lazy stereotypes.
It'll be great when people of colour are given more opportunities to try, make mistakes, and fail in coaching and front office positions as well. (JY)
Hit the links
Quiz Davis: Answers
Don Newcombe (1949 ROY, 1956 MVP + Cy Young) and Justin Verlander (2006 ROY, 2011 MVP + Cy Young)
---
A favour to ask: whether you're reading this in your inbox or on the web, giving us a "like" by tapping the heart (see below) helps Oddball get attention from more non-subscribing Substack users, which in turn leads to more subscriptions, which is certainly better than fewer subscriptions.