Discover more from Oddball
Albert Belle in the streets, Joey Belle in the sheets.
He's heating up!
Mark Stevens sucks but the NBA Finals are good as hell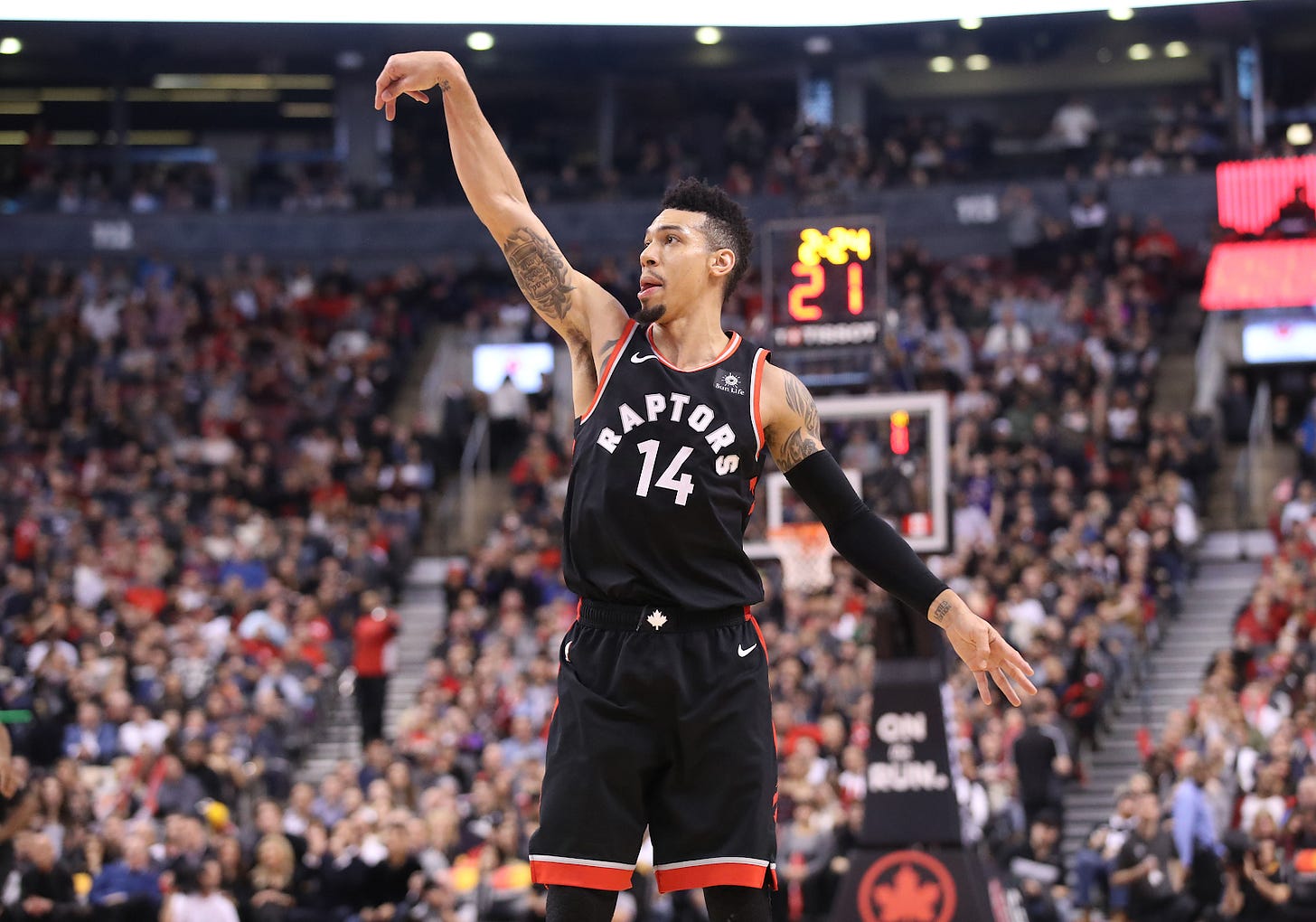 Unless you've been trapped under a large boulder or finding your inner child at a wellness retreat or some shit, you probably already know that the NBA Finals are fucking lit. Toronto won Game 1 in convincing fashion before letting Game 2 slip between their fingers, and embarrassingly so — it's one thing to lose to the Hamptons 5; we couldn't pick Quinn Cook out of a lineup made up of cooks and people named Quinn.
Still, as Raptors fans we went into Game 3 optimistic, and, if not optimistic, stubbornly believing that the Raptors were (aside from six minutes in Game 2) the better team. Unfortunately, because they're the Golden State Warriors and can do as much damage in six minutes as a Category 5 hurricane, the series was tied 1-1 heading into Wednesday night's tilt at what Guy Fieri and co. like to call the #Roaracle.
Before Game 3 started, the two of us discussed how this Warriors team would be beatable even if they weren't struggling with injuries (and, real talk, their injury struggles are the NBA equivalent of #firstworldproblems — they still started three bona-fide all-stars). The thing of it is that the matchup wasn't a good one for the Warriors from the jump; the Raptors have a bunch of willing, energetic defenders and can guard all five positions — the Clippers gave Golden State a scare largely for this reason (and Philly gave Toronto a scare largely for this reason). Add in that this Raptors team already did a pretty respectable job of figuring out how to adapt to and defeat a problematic opponent not once but twice and baby, you've got a stew going.
Of course, you already know what happened in Game 3 — TL;DR Toronto won —  so we don't need to go into it here.
(We're not much for game recaps but if you're getting reception under the boulder/while your chakras are being aligned, you can find some here and here.)
The crazy thing, to us, is that we were unsurprised by Wednesday's result. The Raptors should be up 3-0 in this series but were lazy for juuuuuuust long enough in Game 2 for the defending champs to steal a game.  
Now, some people (in the peanut gallery) are saying that any Raptors wins need an asterisk appended because the Warriors were missing some of their key players. It's really and truly hard to feel sympathetic towards the Warriors on this one, though.
Even without Klay Thompson and Kevin Durant, Golden State's Game 3 starting lineup had this in their collective trophy case: 14 ASG appearances, 10x All-NBA, 7x All-Defensive Team, a 2x NBA MVP, a Finals MVP, a DPOY, and a partridge in a pear tree planted in the front yard of a hedge fund.
Golden State's roster features seven lottery picks: Bogut (1st overall in the 2005 draft), Durant (2nd, 2007), Livingston (4th, 2004), Cousins (5th, 2010), Curry (7th, 2009), Iguodala (9th, 2004), and Thompson (11th, 2011). It also includes three surefire Hall of Famers (Steph, KD, Klay) and three other guys who'll get a long look (Cousins, Dray, Iguodala) when all is said and done.
Toronto, on the other hand, has zero lottery picks. They start a guy (Danny Green) who clawed his way up to NBA relevance from the D League and another guy (Pascal Siakam) who literally started playing the sport eight years ago, and was in the D League (since renamed the G League) as recently as 2017. Their best bench player (Fred VanVleet Sr.) wasn't drafted, their starting point guard is playing with a thumb that needs off-season surgery, and their star wing hasn't walked right since Game 3 vs. Milwaukee.
Regardless, if Toronto wins this series, Golden State fans hither and yon will whine and complain about the injuries and adversity they faced. To them we will say only these two things:
It's the NBA Finals and the postseason is a so-called war of attrition; act like you've been here before.
The 2014-15 Cleveland Cavaliers would like a word.
The so-called mysteriousness of this Finals (shouldn't there always be some uncertainty about who's going to win the title?) is a sign that a change is about to come in and across the NBA landscape. For the past five years we've seen the Warriors dominate their opponents, put up ridiculous 65+ win seasons, and make five consecutive NBA Finals appearances — winning three of them with a fourth still a possibility.
The underlying tension is that Kevin Durant seems set to opt out of his contract and leave in the off-season and that Klay Thompson hits free agency in four weeks. Add in the potential departures of Draymond Green and Andre Iguodala in a year and the narrative of the Warriors hegemony seems on the verge of dying — and we may well be may be witnessing the acceleration of that death during this series.
Quotable Notables
"A team representative must be held to the highest possible standard, and the conduct of Golden State Warriors investor Mark Stevens last night was beyond unacceptable and has no place in our league." — from the NBA statement regarding banning Mark Stevens, who efficiently epitomized the rich clueless tech bro segment of the Golden State Warriors' league-worst fanbase and white male privilege in one gross action
Marquese Quizz
What player racked up the most career playoff minutes without ever making an NBA Finals appearance?
What's the sound of an unwritten rule being broken?
Probably the sound of a baseball being bunted, which is what happened in the top of the ninth with one out in a Double-A game between the Trenton Thunder and Hartford Yard Goats. Three Goats pitchers had combined to pitch a no-hitter up to that point, but then Thunder outfielder Matt Lipka had to go and lay down a bunt that resulted in a single.
Thankfully somebody in the Yard Goats dugout recognized that two violations of the Unwritten Rules™ don't make a right, so the next batter was spared from receiving a fastball square in the ribs (though after the inning ended, the benches cleared and words were exchanged).
Hit the links
Marquese Quizz: Answer
Canadian national hero Steve Nash
Be the Board Man you wish to see in the world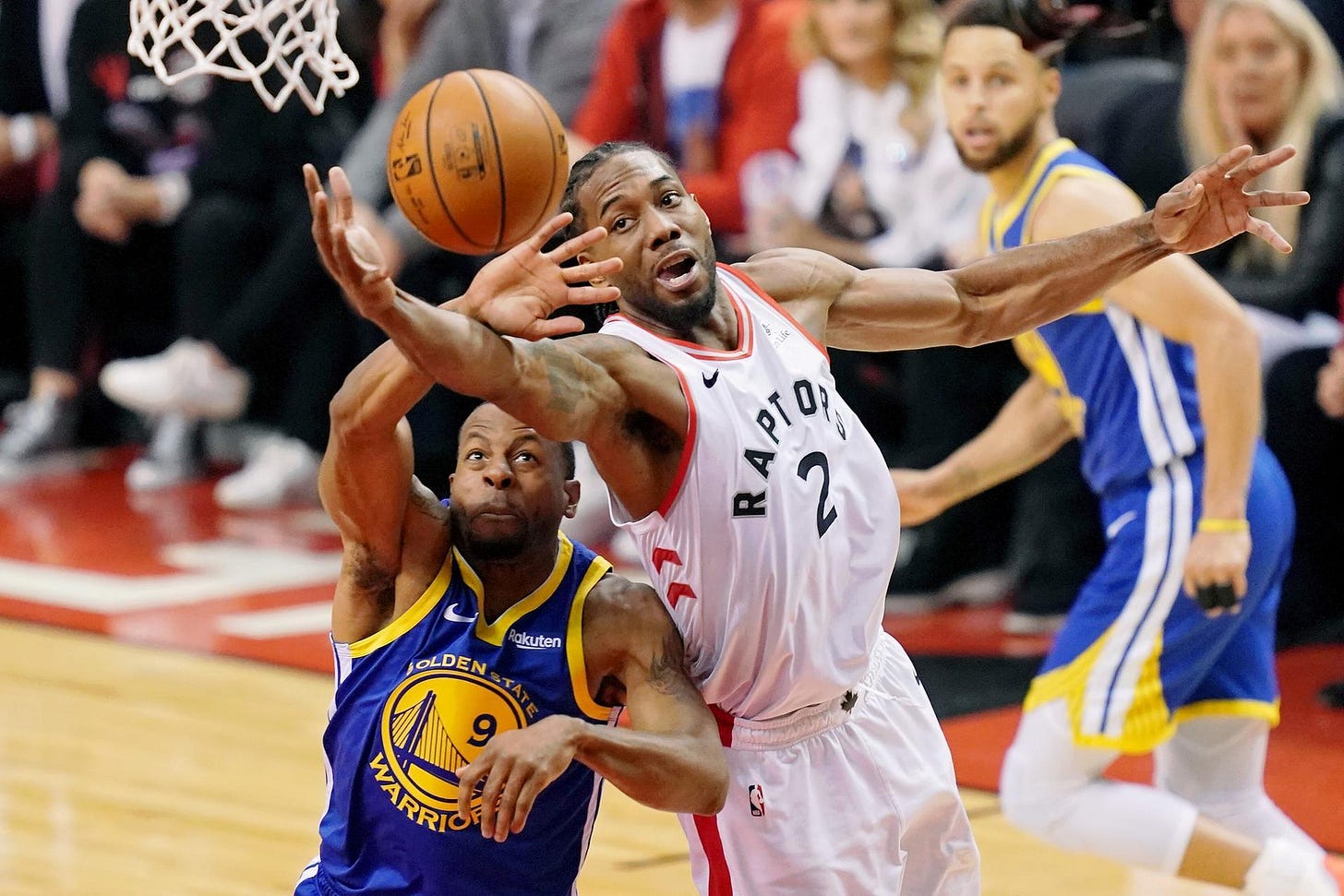 ---
Whether you're reading this in your inbox or on the web, giving us a "like" by tapping the heart below helps Oddball get attention from more non-subscribing Substack users, which in turn leads to more subscriptions, which is certainly better than fewer subscriptions.